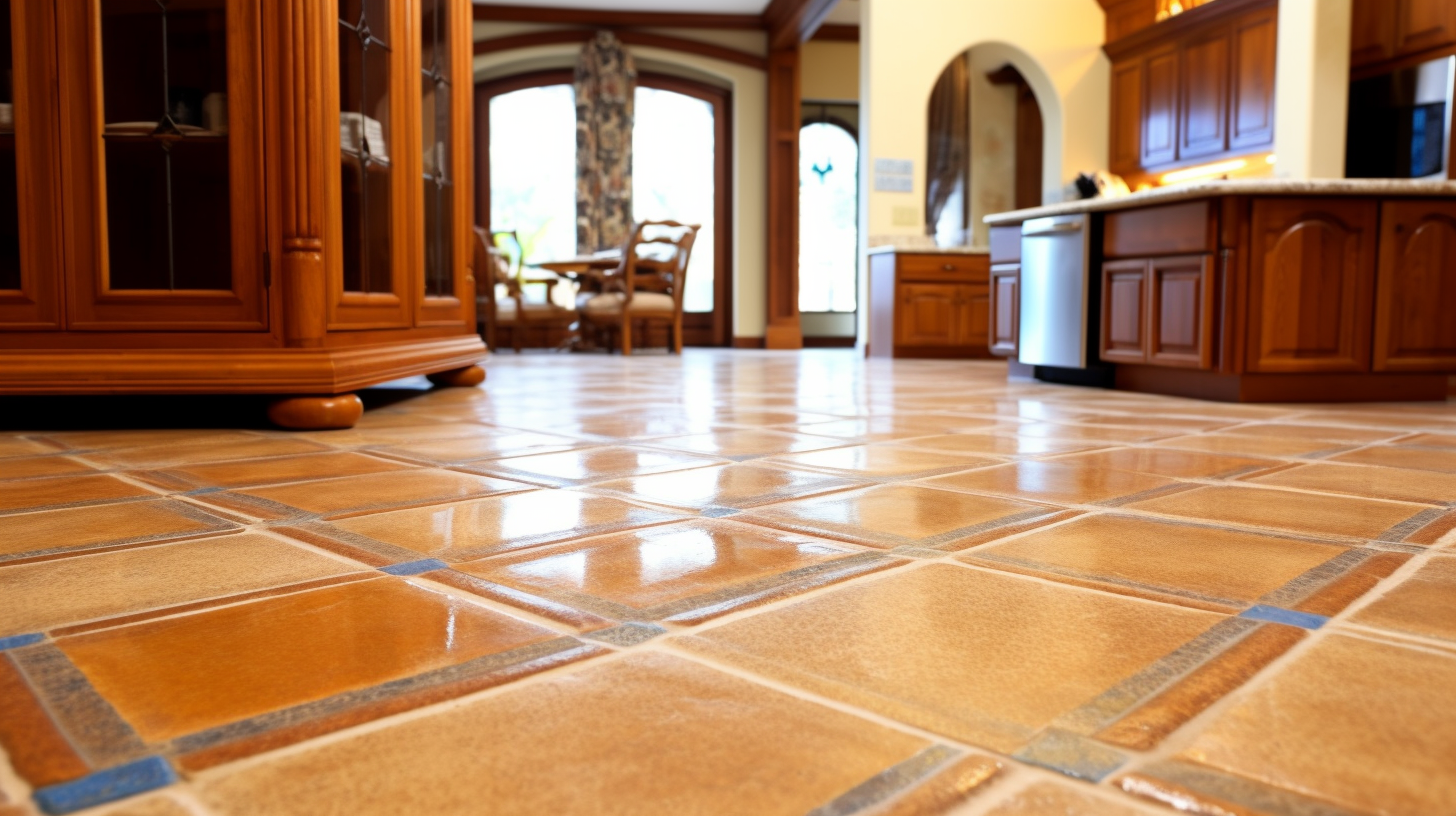 Tiles radiate a classic charm and elegance that can quickly transform any room. However, like any other surface, tiles and grout can attract dirt, grime, and contaminants over time, making your beautiful tiles appear dull and grout lines discolored. Despite your best efforts, regular cleaning methods might not reach the hidden dirt trapped within your tiles and grout lines. But, don't worry! At Jake's Steamer, we have a powerful solution that can!
The Power of Professional Cleaning
Jake's Steamer's professional tile and grout cleaning service leverages a powerful truck-mounted cleaning system that can safely clean floors, showers, and countertops, removing dirt and contaminants with speed and precision. Our unique process employs heat, a specialized cleaning solution, and vacuum power to extract the stubborn dirt unreachable by home cleaning methods. The cleaning is rounded off with a high-pressure rinse, leaving your tiled surfaces looking new and radiant.
A Lasting Solution: Sealing Your Tile and Grout
After the intensive cleaning, our professional technicians will apply a penetrating sealer to the grout, protecting it against mildew and staining for up to two years. For homeowners looking for a more customized approach, we offer a variety of grout color sealers. You can opt for color sealing to correct uneven grout color, change your grout color entirely, or simply enjoy a clean grout surface without needing to replace the grout in most cases.
Why Choose Jake's Steamer for Your Tile Cleaning and Restoration?
At Jake's Steamer, we pride ourselves on providing a service that is safe, effective, and without any damage to your tiles, grout, or surrounding objects. We leave no residue or leftover solution behind, ensuring your tiles and grout are dry and completely sanitized before we leave. Our commitment to exceptional service extends to our post-cleaning support, where we continue to be available for any questions or follow-up services you may need.
Cleaning a Variety of Surfaces
Whether your home boasts ceramic, porcelain, or natural stone tiles, our team is equipped to handle it all:
Granite
Marble
Slate
Travertine
Saltillo
Vinyl & More