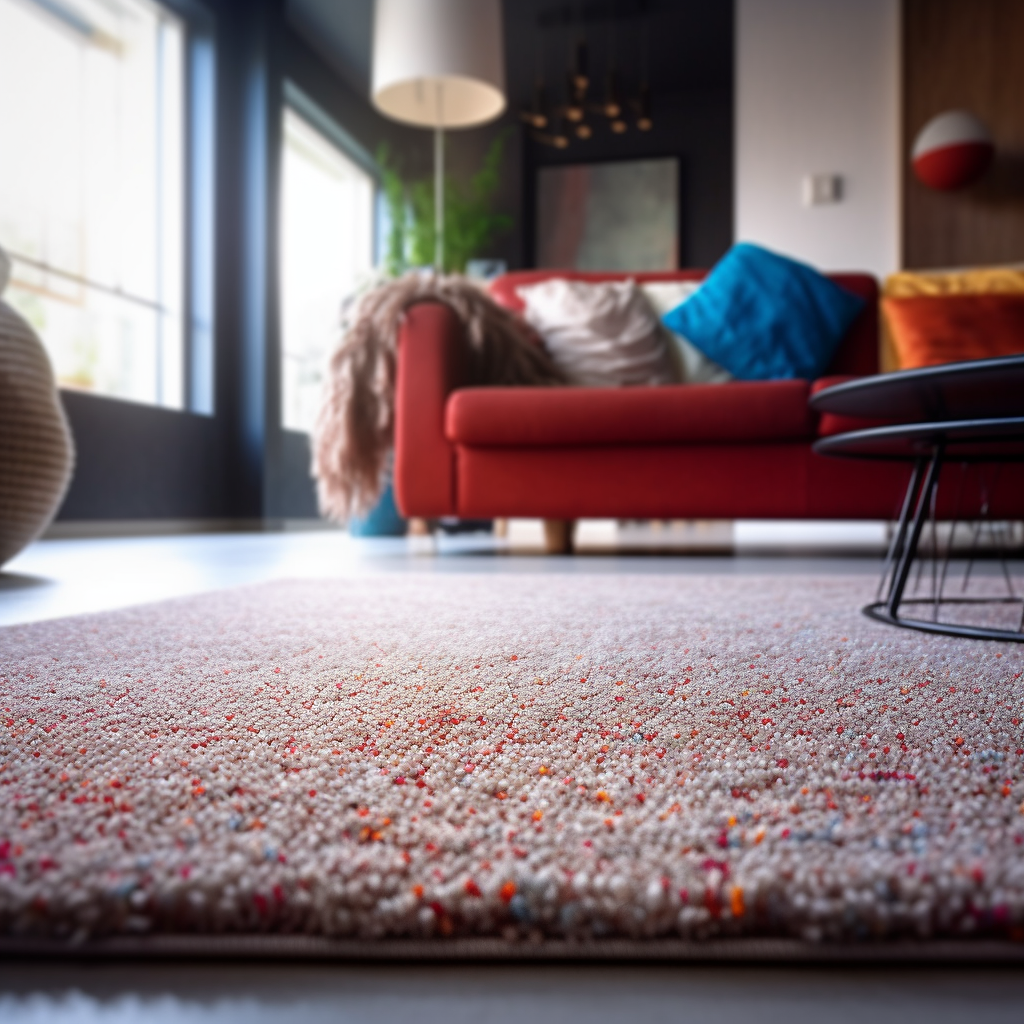 Revitalize your carpets and breathe new life into your home with our professional carpet cleaning services. Dirt, dust, and grime can seep into the deepest fibers of your carpet, dulling its vibrancy and compromising the air quality of your home. Vacuuming, while essential, only removes surface debris, leaving behind oily soils and particles that accumulate over time. Our thorough deep-cleaning process addresses these contaminants, leaving your carpets looking fresh, clean, and remarkably renewed.
By regularly cleaning your carpets with us, you're not just maintaining their look but also enhancing the overall air quality of your home. We eliminate allergens and pollutants hiding deep within your carpet, making your space safer and healthier for your family.
Our Detailed Carpet Cleaning Process
Our carpet cleaning process is meticulous, well-planned, and designed to meet the unique needs of your carpet. Each carpet is different and we treat them as such. Our process involves:
PRE-INSPECTION: We begin with a detailed visual inspection of your carpet to identify any potential permanent stains and provide you with an evaluation of expected results.
PRE-VACUUM: To kickstart the cleaning process, we remove all the dry soil via thorough vacuuming, which is one of the most crucial steps in cleaning.
PRE-SPRAY & PRE-SPOT: We apply a preconditioning agent to break down traffic area soil and pre-treat any challenging spots with special solutions for more thorough cleaning.
SOIL EXTRACTION AND RINSE: Your carpet is then deeply rinsed using our powerful extraction cleaning system, ensuring we do not over-wet your carpet or leave a sticky residue behind.
NEUTRALIZER & POST SPOT: We pH balance every cleaned carpet to leave it soft, fresh, and free from sticky residue. Any remaining stains get additional treatment for best results.
POST GROOM & SPEED DRY: We groom certain fibers post-cleaning to prevent any distortion and speed up the drying process. High-velocity air movers are placed on the carpet immediately after cleaning for quick drying.
POST CLEANING INSPECTION: Our job doesn't end until you are completely satisfied. We walk through your home with you, pointing out the cleaning results to ensure you are thrilled with our service.
Preparing for Your Carpet Cleaning
Please help us by moving small items and breakables from the area to be cleaned. Prepare to be amazed by our meticulous cleaning process and the stunning transformation of your carpets.
Frequently Asked Questions
How long does it take to clean my carpets?

Usually, it takes 1-2 hours.

How long does it take for my carpets to dry?

It can take between 4-6 hours depending on the type of carpet.

Will carpet cleaning get rid of fleas in my carpet?

We cannot guarantee total flea eradication. We recommend professional extermination for adult fleas. Please note, carpet is not the only place fleas lay eggs, so you might want to consider having your upholstery and pet beds cleaned too.

Do you move furniture?

We move large items like couches, chairs, and tables. However, beds, dressers, china cabinets, and similar items are not typically moved. Should you require these large items to be moved, please discuss this with us when you schedule your appointment.
Don't wait for your carpets to lose their charm. Call us today and let us give your carpets the care they deserve. We're here to help you create a clean, healthy, and beautiful home.